About Harold
Leadership, Experience, & Commitment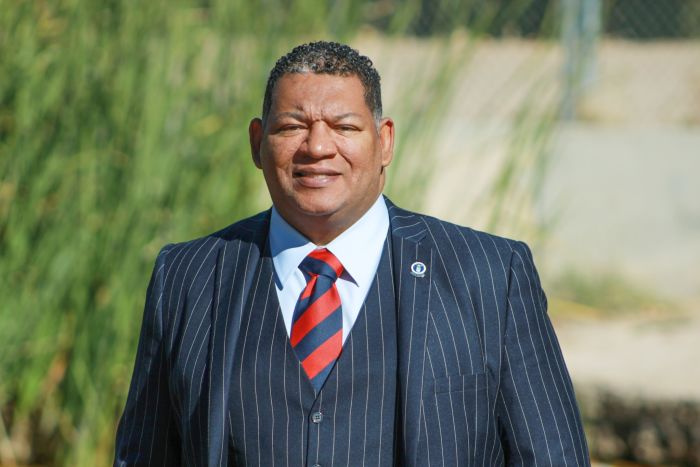 Harold was born and raised in Pueblo, Colorado, the city known as the "Home of Heroes" because it is the hometown of four "Congressional Medal of Honor" recipients. Growing up in this community would have a powerful influence on his decision to enlist in the U.S. Air Force after high school graduation. While in the Air Force he worked as a dental technician and took college courses in the evening . After finishing his term of enlistment Harold decided to leave active duty, join the reserves, and attend college full-time where he enrolled at the University of New Mexico and would graduate with a B.S. in Biochemistry. While in college he was enrolled in the Air Force ROTC program, from which he earned a commission to go back on active duty as an Air Force Officer. He served honorably as an Acquisitions Officer (Program Manager) and Chemist, working on satellite programs, weapon systems, and nuclear deterrence, and as a Security Cooperation Officer. His career in the Air Force culminated with his retirement at Kirtland, AFB in 2018 with more than 20 years of honorable service. During and after his military career Harold also served in leadership and volunteer positions in several non-profit organizations, both locally and in the region. After retiring Harold took on a new challenge serving as a Facilities Transition Advisor, an appointed position with Mayor Keller's Administration for the City of Albuquerque. Currently Harold works as a substitute teacher for Albuquerque Public Schools.
These life experiences growing up, serving in the military, leading non-profit organizations, and working for the city have provided him with the essential leadership, perspective, and critical thinking skills needed to serve in the New Mexico Legislature. As the oldest child raised by a single-mother Harold learned quickly how to be a leader in the family as well as understanding the financial struggles that many families go through in our community. At the same time, he learned the value of hard work, the skill of resilience in overcoming adversity, and the barriers we all must overcome. While serving in the Air Force he honed his skills as a leader inspiring others, becoming a skilled communicator and a problem solver, and empowering others as well as holding himself accountable. He lived the core values of the Air Force of integrity first, service before self, and excellence in all we do. As a non-profit leader and volunteer he again showed his commitment to service, bringing people together, and empathy for others. He was able to bring awareness to causes and lead others in fundraising and finding solutions. While serving for the City of Albuquerque he was able to use many of these skills as an advisor, proving his leadership and experience transferable across different organizations and bureaucracies. Finally, as a substitute teacher he continues to give back to the youth in his community.
While Harold was not born here, New Mexico is his home. As a Lobo Alum and a resident of New Mexico for the last 10 years, making Albuquerque his home was always the plan. With family roots from his Mother's side being from northern New Mexico the culture, history, and the people made this the perfect place to live after he retired from the military. New Mexico has had such a positive and enriching influence on Harold's life that it is important that he continues to give back and continues to serve the people of this beautiful state. New Mexico is truly the land of enchantment but there are still many challenges that need to be addressed like education, the environment, public safety, jobs and healthcare, which is why we need Harold's brand of bold and decisive leadership. We can no longer allow our state to remain stagnant or accept the status quo because the people of New Mexico and future generations will suffer. These issues cannot be solved by one person and it will take a collective effort from all stakeholders in search of solutions that are not based on ideology but based in data driven outcome-based solutions. Harold has the experience and vision to bring people together in order to tackle these critical issues; his service in the military is an example of his ability to work with people of all backgrounds and listen to subject matter experts in order to reach the best decision. He is also "mission focused," with the people of New Mexico the top priority! Will you join him in finding data driven and outcome-based solutions? Will you step up as we fight for the future of Albuquerque's Westside and bringing New Mexico forward. This campaign is not about him but us, so please join us as we make investments in our ourselves, the community, and the State of New Mexico.